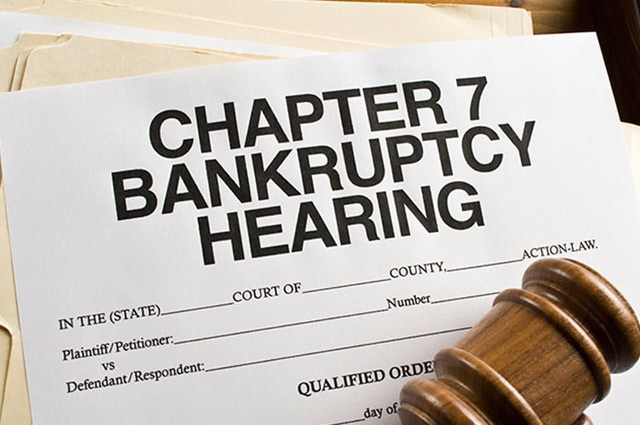 Chapter 11 vs Chapter 13 – Both bankruptcy filings allow businesses to continue operating under reorganization plans. But your bills can't exceed $1,184,200 in secured debt (mortgage or car payments debt) and $394,725 in unsecured debt (credit card debt) in order to qualify for a Chapter 13 bankruptcy filing.
That doesn't mean you have to file a Chapter 13 if your debts are lower than those thresholds. But most businesses choose Chapter 13 since it is simpler and less expensive. Unlike Chapter 11, a trustee is always appointed in a Chapter 13 case. The trustee reviews the proposed reorganization plan and makes recommendations to the court on how to proceed with the filing. The trustee also collects the payments and distributes them to creditors. If the debtor fails to meet the repayment requirements, the trustee can ask the court to dismiss the case or convert it to a Chapter 7 liquidation. The approval process is less complicated than a Chapter 11, since creditors don't get to vote on the reorganization plan. Chapter 13 cases usually take three to five years to complete.
Chapter 11 vs. Chapter 13 Bankruptcy – For many people, filing for bankruptcy relief is a difficult decision. Once the decision is made, however, it's time to decide what type of bankruptcy to file. If you're not eligible to file for Chapter 13 bankruptcy, it helps to understand the difference between Chapter 7 vs. Chapter 11 bankruptcy before making a decision, Attorney C. Stephen Gurdin Jr. can help you with this.
---
Call Bankruptcy and Business Law Attorney C. Stephen Gurdin Jr. at his Wilkes-Barre Pennsylvania Office, 570.826.0481.
Attorney C. Stephen Gurdin Jr. Wilkes Barre Law Firm Gurdin Law.
Contact Gurdin Law To Answer The Question Chapter 11 vs Chapter 13 Bankruptcy?
Attorney C. Stephen Gurdin Jr.
LUZERNE BANK BUILDING
67 – 69 Public Square, Suite 501
Wilkes-Barre, PA 18701
570.826.0481 | Telephone
The content contained on or made available through this website is not intended to be and does not constitute legal advice, and no attorney/client relationship is formed. By using our blog, you agree to this stipulation. The accuracy, completeness, adequacy or currency of the content is not warranted or guaranteed. The opinions expressed at or through our blog site are the opinions of the individual authors and may not reflect the opinions of Gurdin Law and/or Attorney C. Stephen Gurdin Jr. Your use of information on or materials accessed from this website is at your own risk.