Contact Us – Get a Free Consultation
Contact Form
Please complete the form below.
---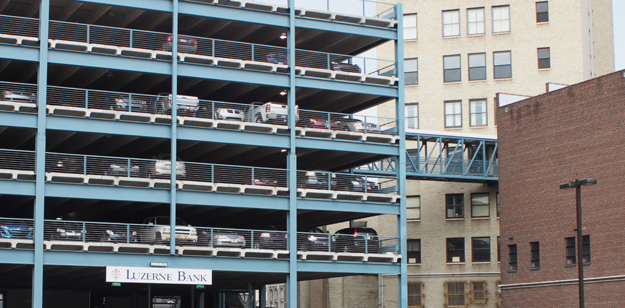 To find out more and answer all your questions about Bankruptcy Law its benefits, myths, misconceptions, and whether its right for you take control, fill out the form below and begin rebuilding a better life for you and your family today.
Directions to Parking Garage …
Go to the 4th level then walk across the pedestrian bridge to our office …
We know that parking is always an issue at a downtown location in Wilkes-Barre. Our building connects directly via our bridge on level 4 to the large, clean and safe 800+ car inter-modal transportation facility, making parking a snap for our clients.
---
Attorney C. Stephen Gurdin Jr. Bankruptcy Law
LUZERNE BANK BUILDING
67 – 69 Public Square, Suite 501
Wilkes-Barre, PA 18701
570.826.0481 | Telephone
800.221.0618 | Telephone Toll Free
570.822.7780 | Fax
stephen@gurdinlaw.com | email

Attorney C. Stephen Gurdin Jr Contact us the Law Offices of;
Attorney C. Stephen Gurdin Jr. Bankruptcy Law