Wilkes-Barre Bankruptcy A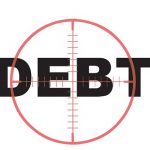 ttorney C. Stephen Gurdin Jr. helps people in Scranton, PA suffering temporary or permanent loss of income or reduction in income due to work related injury. If you have suffered a work related injury and are receiving only medical assistance while waiting for the compensation for loss of income that you deserve, a bankruptcy may be the answer. The stay created by the filing can hold off creditors, even your mortgage, mortgage foreclosure and car payments and repossessions, while you apply for compensation or get back to work.
---
Call Wilkes-Barre Bankruptcy Attorney C. Stephen Gurdin Jr. at, 570.826.0481, or toll free at, 1.800.221.0618.
email Stephen@gurdinlaw.com
Regular Office hours 2:30 and 7 p.m. Monday through Friday by appointment.
Earlier appointments available upon request.
At Wilkes-Barre Bankruptcy Attorney C. Stephen Gurdin Jr. our clients often say that they never expected to find themselves in this position. So when you don't have enough money to pay your bills and when the stress of financial problems is affecting your family and your life, and when you don't see anyway you can ever get ahead, then bankruptcy filing may offer you the relief your looking for. We also assist in negotiations with your creditors.
Bankruptcy law is complicated and you should have an experienced professional to assist you like Wilkes-Barre Bankruptcy Attorney C. Stephen Gurdin Jr., he will not help everyone, but it offers many people the chance to restructure their finances allowing them to get a needed fresh start. Attorney Gurdin works tirelessly to ensure your financial health, whether personally or for your business, organizing comfortable payment plans and getting you and your family financially secure if you have decided to file for bankruptcy, or making sure your business is getting started on the right track.
We offer a free initial consultation to consumer clients. Find out if a bankruptcy filing is right for you.
We are a debt relief agency. We help people file for relief under the Bankruptcy Code.