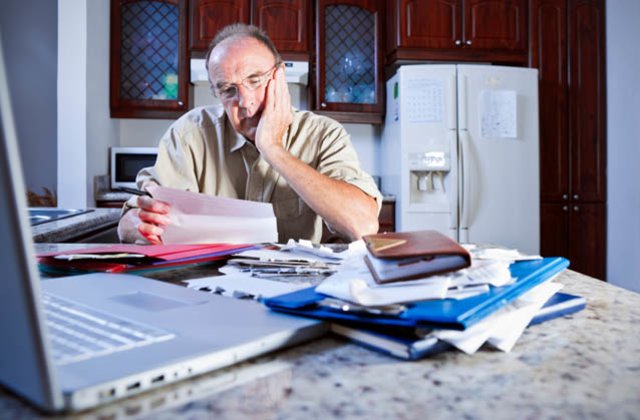 Attorney C. Stephen Gurdin Jr. is a one of the best local bankruptcy attorneys in the Wilkes-Barre, Scranton area. Attorney C. Stephen Gurdin Jr. will work tirelessly to ensure your financial health, whether personally or for your business, organizing comfortable payment plans and getting you and your family financially secure if you have decided to file for bankruptcy, or making sure your business is getting started on the right track. Wilkes-Barre Attorney C. Stephen Gurdin Jr. has provided quality local legal services to individuals, corporations and law firms since 1971. His practice is devoted primarily to bankruptcy litigation, debt relief, business law, and working with individuals, families, and businesses to begin their financial lives afresh. Gurdin Law has extensive knowledge and experience in all aspects of bankruptcy litigation.
For so many people hard hit by the economic recession, bankruptcy is one of the only ways they can stay financially afloat. While, for some people, bankruptcy possesses a negative stigma, more people are seeing bankruptcy as a positive process, one that allows them to start over, and learn to better manage their finances in future. Countless myths exist about the bankruptcy process that are simply untrue.
Let this process work for you
If you're like many people in this country who are struggling to make ends meet, pay bills, or make mortgage payments, bankruptcy might just be your best option. For help with the process from start to finish, contact on of the best Local Bankruptcy Attorneys Wilkes-Barre bankruptcy lawyer C. Stephen Gurdin. He can help you with everything, from determining which kind of bankruptcy is best for you, to filing properly, to reorganizing your debts and helping you come up with a better re-payment plan, to rebuilding your credit, he has the experience and skill to help you start your financial life over.
Free In Office Consultations, Payment Plans Available, Over 30 Years Experience, call for an appointment today with a Local Bankruptcy Attorneys.
---

570.826.0481 | Phone
800.221.0618 | Toll Free
570.822.7780 | Fax
stephen@gurdinlaw.com | email