Luzerne County Bankruptcy Attorney C. Stephen Gurdin Jr. helps people in Luzerne County Pennsylvania, suffering temporary or permanent loss of income or reduction in income due to work related injury. If you have suffered a work related injury and are receiving only medical assistance while waiting for the compensation for loss of income that you deserve, a bankruptcy may be the answer. The stay created by the filing of a Luzerne County Bankruptcy can hold off creditors, even your mortgage, mortgage foreclosure and car payments and repossessions, while you apply for compensation or get back to work.

Credit repair or credit counseling scams can put you so far behind that you just cannot catch up. Back taxes may be due and owing, but you may need time to address such issues while avoiding a wage attachment or a lien on or sale of your assets. Debt relief may be the answer for Luzerne County Bankruptcy. Such relief is a statutory right, although obtaining such relief involves complex laws and rules. A knowledgeable and experienced attorney can assist you in obtaining the Luzerne County Bankruptcy relief to which you are entitled.
Chapter 7 Luzerne County Bankruptcy  is a liquidation proceeding, available to both corporations and individuals but individuals may be able to retain substantial amounts of property including residence, vehicles, household goods and furnishings, personal effects, tax sheltered retirement accounts, and some other financial accounts while discharging your personal debts.
Chapter 13 Luzerne County Bankruptcy  involves a repayment plan and is available only to individuals. The discharge is broader than that provided in a Chapter 7 proceeding but it only applies to creditors noticed and listed in the proceeding. You may retain substantial amounts of property in a chapter 13 proceeding.
Chapter 11 Luzerne County Bankruptcy  is available to both individuals and corporations and can be either a liquidating or a repayment proceeding or some combination.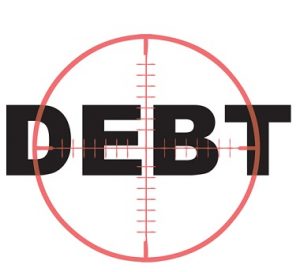 If you have a business that has suffered a decline, a business bankruptcy may help you save your assets and business, reorganize, if necessary downsize, sell off some assets while retaining others, discharge most personal debts, and recover your financial prosperity. Business representation also may help you change the form of your business before, after, during a bankruptcy filing or in a non-bankruptcy context, (without any involvement in a bankruptcy proceeding). Proper structure will allow you to go forward protecting your assets while generating a cash stream which is exempt from withholdings. This can be done without exposing your business assets to Pennsylvania corporate franchise tax through the use of general or limited partnership forms alone or in combination with other forms. A business can also operate using multiple corporate form creating a separate corporation for each area or location of business, building up each area or location, and selling or leasing some or all area's or locations while retaining the core of your operations. All of this can be accomplished easily, quickly and affordably.
Attorney Gurdin offers services to protect creditor's rights whether of an individual, a lender, or other commercial enterprise, both in and outside of the bankruptcy setting in both Federal and State Court proceedings. Such proceedings include contract enforcement and defense, asset purchase and sale, buy-sell arrangements, enforcement as well as defense with regard to such agreements, drafting and review of commercial leases, drafting and review of both simple and complex security instruments, lender workouts, and general commercial litigation.
Litigation of any sort should not be left unattended whether in or outside of a debt relief proceeding. Some litigations are best pursued in state court while others are best handled in federal court. Experienced counsel can assist in choice of forum. Frequently cases commenced in one forum can be transferred to another forum by simply filing a notice of removal or a pursuing a remand.
In a Luzerne County Bankruptcy proceeding attorney Gurdin handles the following commonly filed litigations sometimes on behalf of debtors, sometimes on behalf of creditors, sometimes as proponent and sometimes as defense counsel: claims litigation, turnover of property, preferences; relief and modification of the automatic stay; proceedings to determine, avoid or recover fraudulent conveyances pursuant to 11 U.S.C. 548 and 544(b); discharge-ability of particular debts; objections to discharge; validity, extend, or priority of liens; confirmation of plan; disclosure statement issues; orders approving the use, sale or lease of property, including the use of cash collateral; orders approving the sale of property other than property resulting from claims brought by the estate against persons who have not filed claims against the estate, and other proceedings affecting the liquidation of the assets of the state or the adjustment of debtor-creditor or equity security holder relationship; determination of core/non-core status, as well as non-core proceedings pursuant to 28 U.S.C. 157(b)(3), including reference actions pursuant to 28 U.S.C. §157(d).
Outside of Luzerne County Bankruptcy proceedings attorney Gurdin handles a full range of civil litigation excepting general consumer collections and domestic proceedings. Attorney Gurdin does not handle criminal proceedings.
Attorney Gurdin provides a full range of estate planning and estate administration and probate services in Luzerne County Pennsylvania, for individuals and businesses. These services include, wills, general and special power of attorney, healthcare power and advance medical directive (living will), defense and enforcement of powers of attorney, guardianship, testamentary trust, intervivos trust(trusts funded during life of the donor), termination of trusts, amendment to trusts, family agreements, estate audit, business freeze, will contests, citations, and general Orphans Court litigation.
For help in filing for Luzerne County Bankruptcy, Creditors Rights, assistance with Estate Planning, Estate Administration and Probate, or representation as to a broad range of Business Matters, Luzerne County Pennsylvania, call Attorney C. Stephen Gurdin at, 570.826.0481.
Luzerne County Bankruptcy Attorney, Creditors Rights, Estate Planning, administration and probate, lender workouts, business representation Lawyer Luzerne County Bankruptcy Pennsylvania | Chapter 7,Chapter 13 and Chapter 11, Bankruptcy, Creditor's Rights, Estate planning, Administration and Probate, and business representation, Luzerne County County Pennsylvania, Attorney C. Stephen Gurdin Jr.
Contact Us for Help With Luzerne County Bankruptcy
For help in filing for Luzerne County Bankruptcy, or assistance with business matters, call Attorney C. Stephen Gurdin Jr. at, 570.826.0481.
---
Luzerne County is a county in the U.S. state of Pennsylvania. According to the U.S. Census Bureau, the county has a total area of 906 square miles (2,350 km2), of which 890 square miles (2,300 km2) is land and 16 square miles (41 km2) is water. It is Northeastern Pennsylvania's second-largest county by total area. As of the 2010 census, the population was 320,918, making it the most populous county in the northeastern part of the state. The county seat and largest city is Wilkes-Barre.[1] Other populous communities include Hazleton, Kingston, Nanticoke, and Pittston. Luzerne County is included in the Scranton, Wilkes-Barre, Hazleton Metropolitan Statistical Area, which has a total population of 555,426 (as of 2017).
On September 25, 1786, Luzerne County was formed from part of Northumberland County. It was named after Chevalier de la Luzerne, a French soldier and diplomat during the 18th century. When it was founded, Luzerne County occupied a large portion of Northeastern Pennsylvania. From 1810 to 1878, it was divided into several smaller counties. The counties of Bradford, Lackawanna, Susquehanna, and Wyoming were all formed from parts of Luzerne County.
The county gained prominence in the 19th and 20th centuries as an active anthracite coal mining region, drawing a large portion of its labor force from European immigrants. At its peak (in 1930), the county's population was 445,109. By the early 21st century, many factories and coal mines were closed. Like most counties in the Rust Belt, Luzerne witnessed population loss and urban decay.