Hi, I'm Ann Marie…
I went to Attorney Steve Gurdin for my bankruptcy. I was referred to him by another lawyer. Attorney Gurdin and his Paralegal Michelle did everything for me, from gathering my information to creating documents, and promptly filing them. I felt at ease because my phone calls and emails were answered within minutes.

When it comes to bankruptcy, everyone calls Attorney Gurdin "the Dean", my regular Attorney had told me that. I had filed for bankruptcy before and my situation was in such a mess that no one could figure a way out for me. Attorney Gurdin did it in an hour and a half. That's why other lawyers call him "the Dean".

I know that I went to the right place, because Attorney Gurdin and Michelle saved my home… they treated me with respect, empathy and always kept my best interests in sight. I will be forever grateful to them.

That's why, on a scale of 1-10, I rate Steve and Michelle a 10 plus!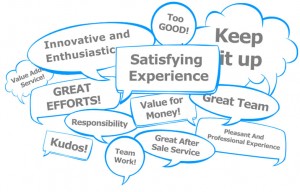 A co-worker recommended I have a consultation with Attorney C. Stephen Gurdin Jr. I was hesitant, but in need of a trustworthy, straight forward, "no catch" attorney who would help me file bankruptcy. Someone to help me (since I had no clue how to do this) and not take advantage of my pocketbook. I called and made arrangements to have a consultation. After speaking to Attorney Gurdin, I realized he and his assistants were straightforward, and know what they were talking about. They answered all my questions with just enough detail as to not overwhelm my husband and I. I WOULD DEFINITELY use him again. Attorney Gurdin made the process fairly painless and informed me of all the documents I would need and why. He held all the copies so I would not need to keep track of them. They walked me through everything step by step. Every time we finished one step, they were there explaining the next step. When it came time to go to the bankruptcy court hearing Attorney Gurdin arrived early and was able to recite everything they would ask me inside. That was very comforting since I was very nervous. And literally, they asked questions by question exactly.
Throughout the entire bankruptcy, I had to do two online credit counseling classes that he included in the filing charge at a discounted rate. There were no hidden fees, nor any additional costs. I received my bankruptcy acceptance letter from the Court and my debts were cleared. I have had NO trouble with anyone or any creditor.
Overall, I am glad I chose him.
Andrea
---
Fair and Effective Legal Representation
Attorney C. Stephen Gurdin Jr. provides quality legal services to individuals, corporations and law firms, and gives an initial consultation, with an estimate of his fees and costs, at no charge, 570.826.0481.
Wilkes-Barre Bankruptcy, Business Law, & Estate Planning Law Firm