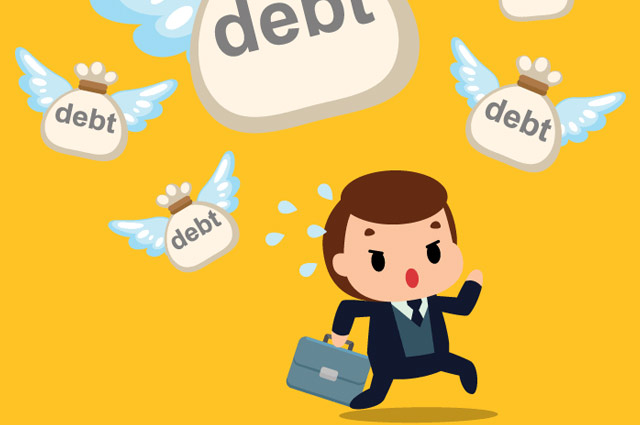 Is Bankruptcy the Best Solution For Credit and Debt Problems
The very word "bankruptcy" is intimidating. Just the mention of the word conjures up visions of living on the street and being penniless, and even of not having a future. That's more than a bit of an exaggeration of course. But there are serious consequences involved in bankruptcy filing that you should take very seriously before going down this road.
Still, if your debt and credit situation has passed the point of no return, bankruptcy may be the best option for dealing with it. And in many cases, it can be far better than the alternatives of debt negotiation and/or settlement.
Bankruptcy The Solution?
Are you tempted to take an early withdrawal from your retirement funds to keep the wolfs from your door? Or if you are at retirement age, are you withdrawing retirement funds to pay debts? If so, then it's a good idea to talk with Attorney C. Stephen Gurdin Jr., a Bankruptcy Attorney.
Gurdin Law is a debt relief agency. We help people file for bankruptcy relief under the Bankruptcy Code. We offer a free initial consultation to consumer clients. Find out if a bankruptcy filing is right for you. We can usually have a consumer cased filed in 3 business days for less than your interest only payments on your credit cards.
Bankruptcy The Solution?
Even though you probably see bankruptcy as your last resort, don't wait too long to get the help you need. Being informed about all your debt relief options is smart, even if you don't follow through with bankruptcy, it is quite literally a responsible thing to do.
Call Attorney C. Stephen Gurdin Jr. today and you could be debt free in as little as 3 months. Let us answer the question, is Bankruptcy The Solution?
(570) 826-0481 phone
(800) 221-0618 toll free
Regular Office hours 2:30 and 7 p.m. Monday through Friday by appointment.
* Earlier appointments available upon request.
Facebook …