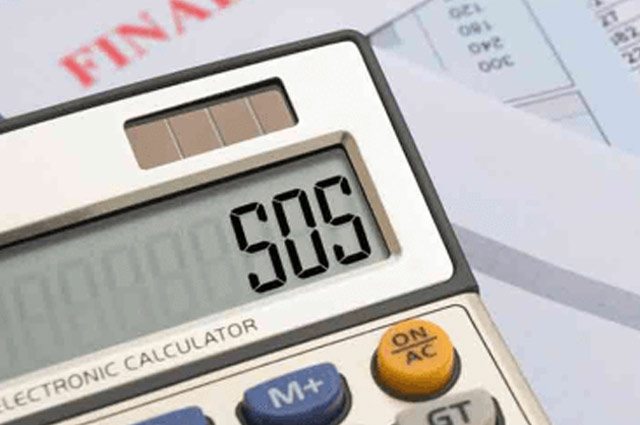 Pennsylvania Chapter 7 Bankruptcy Protection – Our economy has left many Americans finding themselves in a constant struggle to make ends meet. If you have lost your job, own your own business, are behind on your car or mortgage payments, or are simply swimming in credit card debt, declaring bankruptcy can help you begin to put your life back together. At the Law Office of C. Stephen Gurdin, he has assisted countless Pennsylvania clients in starting over by filing for Chapter 7 bankruptcy.
Chapter 7 Bankruptcy, also known as consumer bankruptcy or "fresh start" liquidation, is for individuals or families whose annual income falls beneath the median income of your state of residency. Most people or individuals who are suffering from too little money and too many bills find that they qualify for Chapter 7 bankruptcy. Chapter 7 bankruptcy is preferred for individuals or families who need to begin the process of liquidating assets in order to pay back accumulated debt, and it allows for certain protections, or exemptions, so that debtors can maintain important things like a house and car, so that those properties are kept from becoming part of the liquidation of assets. We know how important it is to keep your house, car, and other key assets so that you can continue to live your life normally while beginning the process of ridding yourself of debt. Serving the Wilkes-Barre area in Pennsylvania, Pennsylvania Debt Relief Attorney Gurdin reorganizes your assets and strategizes ways to stop creditor harassment, repossession and foreclosure, thereby allowing you to comfortably discharge your debt.
If you do decide to file for Chapter 7 Bankruptcy, Wilkes-Barre Bankruptcy Lawyer C. Stephen Gurdin helps you do so in an efficient, effective manner . He gives you all the facts you need in order to get your life back on track.
During you initial Bankruptcy Consultation Attorney C. Stephen Gurdin will answer all Your Questions:
Determining if you are eligible for Chapter 7 Bankruptcy
Understanding what is exempt from liquidation
Avoiding foreclosure and getting creditors to end harassment
Determining what to liquidate and which debts to discharge
Planning for life after bankruptcy
Everyone deserves a second chance. Pennsylvania bankruptcy attorney helps you get your finances back on track so that you can sleep peacefully again. He works tirelessly to handle your legal affairs, so that you can continue living your life.
Contact Attorney Gurdin at his Wilkes-Barre office at 570.826.0481 to discuss filing for Ch. 7 bankruptcy.