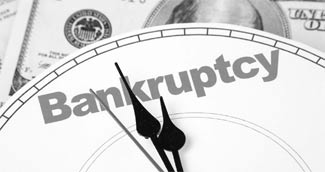 THE ABSOLUTE PRIORITY RULE
The holder of any claim or interest that is junior to the claims of such class will not receive or retain under the plan on account of such junior claim or interest any property. 1129(b)(2)(B). The phrase "absolute priority rule" has never been codified. It was first used in a case in 1939 and is a court made rule which was incorporated by wording included included in several revisions to the bankruptcy statutes in the form of requirements for fair and equitable treatment of claims.  The requirement is expressed in language that states that in order to be fair and equitable a chapter 11 plan must not allow a debtor to retain property until any dissenting creditors have been paid in full.
In 2005 the BPCPA amendment to the bankruptcy added the phrase except that in a case in which the debtor is an individual, the debtor may retain property included in the estate under section 1115. Thus in individual chapter 11 cases a debtor may retain property acquired after the bankruptcy was filed even if the unsecured creditors did not receive payment in full. Note that his exception to the absolute priority rule only applies to property acquired after the bankruptcy was filed and not to property owned by the debtor at the time of the filing.
Keeping and protecting your business and its property requires access to extensive resources, including the trusted legal counsel of a top bankruptcy attorney.
In Office Consultations, Payment Plans Available, Over 30 Years Experience,
Call Attorney C. Stephen Gurdin Jr. at his Gurdin Law Wilkes-Barre Scranton Pennsylvania area office today, 570.826.0481, or email Stephen@gurdinlaw.com