My practice focuses on contractual law, all interactions of business matters, Corporations, LLCs, LLPs, Partnerships, and Limited Partnerships, formation, purchase and sale, change of form, sale of a financed transaction, assumption of existing financing, commercial and industrial real estate closing, structure of debt, lender workouts both debtor and creditor, commercial litigation, bankruptcy, creditor rights, and bankruptcy litigation both debtor and creditor. Complex litigation, commercial transactions and real estate transfers, extraordinary results.
A trusted professional in:
• Probate Law
• Will and Trust Litigation Law
• Estate and Inheritance Disputes Law
• Estate Planning
• Fiduciary and Beneficiary Representation in Probate and Trust Litigation
• Guardianships
• Estate Planning
• Estate, Gift, and Income Tax Planning
• Living Wills
• Health Care Surrogates
• HIPAA Releases
• Declarations of Pre-Need Guardian
• Contested Determination of Incapacity
• Contested Appointment of Guardians
• IRA and Retirement Planning
• Last Wills and Testaments
• Estate Planning …Revocable Living Trust Agreements
• Durable Powers of Attorney
• Estate and Trust Administration
• Asset Protection
• Mental and/or Physical Incapacity
• Qualified Personal Residence Trusts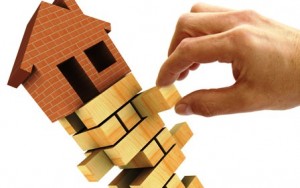 • Buy-Sell Agreements
• Real Estate Tax Appeals
• Lease Preparation and Review
• Agreements of Sale
• Real Estate Closings
• Deed Preparation
• Property Transfers
• Quiet Title Actions
• Bankruptcy
• Chapter 7 Bankruptcy
• Chapter 13 Bankruptcy
• Chapter 11 Bankruptcy
• Business Law Bankruptcy
• Business Law
• Business Formations
Gurdin Law | Attorney C. Stephen Gurdin Jr.
The counties that comprise Northeastern Pennsylvania are Bradford County, Carbon County, Lackawanna County, Luzerne County, Lycoming County, Monroe County, Pike County, Schuylkill County, Snyder County, Sullivan County, Susquehanna County, Tioga County, Union County, Wayne County and Wyoming County. Northumberland County, Montour County, Columbia County, Lehigh County, Northampton County, and Centre County, Pennsylvania may also be considered part of Northeastern Pennsylvania.