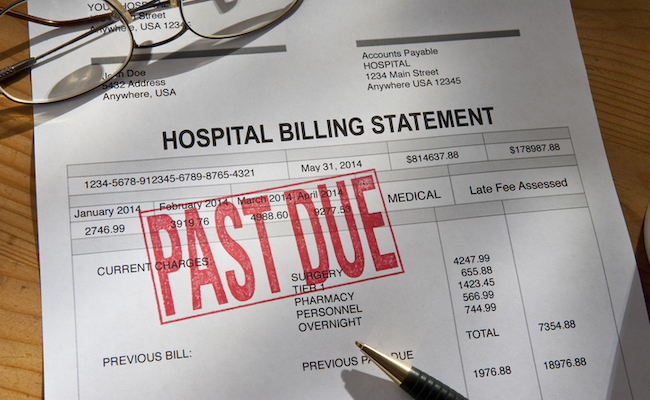 In a world where debt relief can often feel hard and overwhelming, it's important to remember that there are options available to help individuals facing financial difficulties. Many people have found themselves in a situation where they've gone from paying bills on time and having plenty in savings to contemplating bankruptcy. The good news is that there are programs and professionals, such as the Bankruptcy Attorneys at The Law Office of C. Stephen Gurdin Jr., who can provide guidance and support during these challenging times.
Debt Relief Help
It's essential to not be disheartened or discouraged by financial setbacks. Life has its ups and downs, but it's how we respond to them that truly defines our character. When faced with overwhelming debt, it may feel like there is no way out, but with the right help and resources, a fresh start is possible.
By reaching out to experienced bankruptcy attorneys who understand the complexities of the legal system, individuals can gain a clearer understanding of their options. These professionals can provide valuable insights into bankruptcy laws and guide individuals towards the most appropriate debt relief solution for their unique circumstances.
Remember that Rock bottom is just a launching pad for comebacks! It may feel daunting at first, but taking action and seeking professional assistance can set you on the path towards financial stability once again. So don't despair – empower yourself with knowledge about available programs from experts who specialize in helping people navigate through these challenges successfully.
No matter how tough things may seem right now, remember that every setback is an opportunity for growth. By proactively addressing your financial concerns through resources like The Law Office of C. Stephen Gurdin Jr., you can pave the way for a brighter future free from overwhelming debt burden.
Believe in yourself, seek support when needed, and stay positive throughout this journey – because resilience will lead you towards renewed financial freedom!
---
At The Law Office of C. Stephen Gurdin Jr., we understand that probate and estate administration can be a confusing and overwhelming process for many people. That is why we are committed to providing our clients with the best legal advice possible, in plain English, so they can make informed decisions about their estate planning. We strive to ensure that our clients receive the highest level of service and representation throughout the entire process. Our mission is to make the probate and estate administration process as straightforward and stress-free as possible for our clients.