Do you need, bankruptcy forms for a bankruptcy filing.
RIGHTS  AND RESPONSIBILITIES OF CHAPTER 7 and CHAPTER 13 DEBTORS AND THEIR ATTORNEYS.
LOCAL FORM.
RIGHTS AND RESPONSIBILITIES AGREEMENT BETWEEN CHAPTER 13.
DEBTORS AND THEIR ATTORNEYS.
LOCAL BANKRUPTCY FORM 2016-2(a).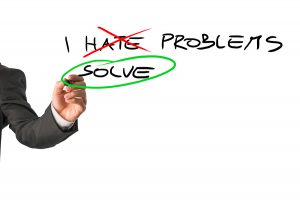 We are a debt relief agency. Attorney C. Stephen Gurdin Jr. can help you fill out all Bankruptcy Forms to stop the increasing total debt owed by you.
Debt Relief is more important now than ever before and filing the bankruptcy forms can be hard. Across the country, millions of people are finding it more and more difficult to meet their financial obligations. As mortgage rates rise, adjustable rate mortgage (ARM) payments move up and up and credit card late fees continue to climb.
Lenders keep offering credit to people who are in desperate need of help, but this only prolongs the problem, and often ends up simply increasing the total debt owed by you. Thankfully, there are a number of opportunities available if you find yourself in this situation.
---
Call Attorney C. Stephen Gurdin Jr. at, 570.826.0481, or toll free at, 1.800.221.0618.
email Stephen@gurdinlaw.com
Gurdin Law Helps People File For Bankruptcy Relief Under the Bankruptcy Code in, Luzerne County, Lackawanna County, Monroe County, Columbia County, Pike County, Schuylkill County, Carbon County, Susquehanna County, Wyoming County, Wayne County, Bradford County, Wilkes-Barre, Scranton, Stroudsburg, Bloomsburg, Milford, Pottsville, Jim Thorpe, Montrose, Tunkhannock, Honesdale and Towanda Pennsylvania.