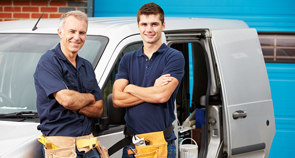 Estate Tax Valuation: Buy-Sell agreement:
• Buy-Sell agreement: This agreement is utilized to protect the decedent's spouse or family, fix the value of the business interest for estate tax purposes and preserve business management. So long as the agreement is a true business agreement and not a device to pass property at less than fair market value, and its terms are comparable to similar arrangements between arm's length individuals, the values agreed upon will be accepted. The agreement must place a restriction on the stockholder for disposal of his or her interest during life. The restriction may be a mere right of first refusal. The restriction may be expressed in the agreement or in the corporate by-laws or may be implicit in the capital structure of the business. So long as death or retirement are not imminent, such an agreement with a substantial majority holder and which provides for the purchase of so much of the decedent's interest at the agreed value as is necessary for the payment of estate taxes and administrative expenses, will be accepted. Between family members, the value of goodwill can be excluded in determining the value of the decedent's interest.
To make sure that you are protected, it is crucial that you contact skilled and experienced Attorney C. Stephen Gurdin Jr. a Pennsylvania Estate Planning lawyer.
Call Attorney C. Stephen Gurdin Jr. at his Gurdin Law Wilkes-Barre-Scranton Pennsylvania area office today, 570.826.0481 toll free 1.800.221.0618.email Stephen@gurdinlaw.com to schedule a free consultation.
Regular Office hours 2:30 and 7 p.m. Monday through Friday by appointment. Earlier appointments available upon request.