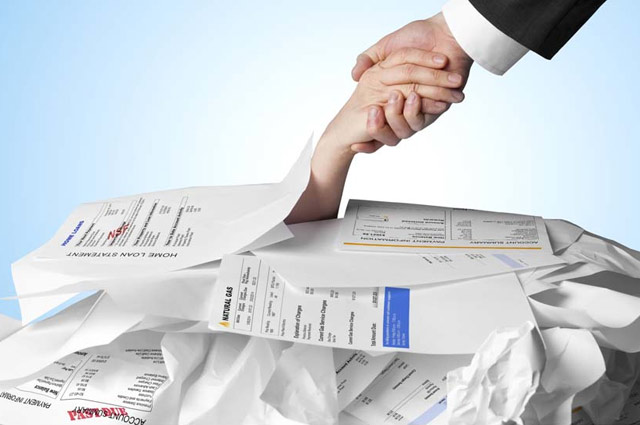 What are my Bankruptcy Options? For individuals and families facing personal, financial or medical hardship it's important to be fully informed of all available options. Bankruptcy is very good at wiping out unsecured credit card debt (the debt is unsecured if you didn't promise to give back the purchased property if you didn't pay the bill), medical bills, overdue utility payments, personal loans, gym contracts. (If you have a secured credit card, such as from a jewelry, furniture, or electronics store, you'll have to give the purchased item back.) In fact, filing for bankruptcy can wipe out most non priority unsecured debts other than school loans.
How Long Does a Bankruptcy Take, and What are my Bankruptcy Options? The amount of time it takes to file for bankruptcy depends on the bankruptcy chapter that is chosen, the individual's financial situation, debt level and other factors. Most of the time required is in gathering all the documentation and information. This includes a list of all debts, income, assets, inheritances and gifts. To find the best Bankruptcy Options for you it's best to consult with a bankruptcy lawyer to determine the length of time expected for a bankruptcy filing. The attorney will have experience with bankruptcy filings and will be able to provide a snapshot of the estimated time required.
Confused … Call Attorney C. Stephen Gurdin Jr. Bankruptcy Law for a Free Bankruptcy Consultation!
---
Attorney C. Stephen Gurdin Jr. Bankruptcy Law
Located In The …

67 – 69 Public Square, Suite 501
Wilkes-Barre, Pennsylvania 18701
570.826.0481 | Telephone
800.221.0618 | Telephone Toll Free
570.822.7780 | Fax
stephen@gurdinlaw.com | email

Attorney C. Stephen Gurdin Jr Contact us the Law Offices of;
Attorney C. Stephen Gurdin Jr. Bankruptcy Options …
Complex litigation, commercial transactions and real estate transfers, extraordinary results, represents clients in Scranton, Wilkes-Barre, Stroudsburg, Hazelton, Milford and Tunkhannock, Pennsylvania.
You could be debt free in as little as 3 months!