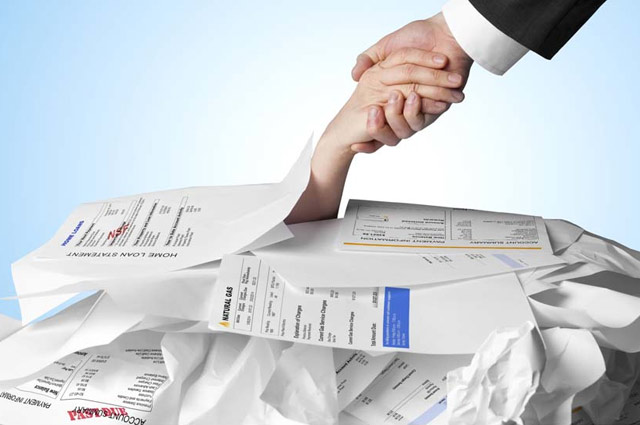 We had fewer farm bankruptcies in 2018 than the year before. We also likely had fewer farms in the United States in 2018 relative to 2017. Therefore, while the total number of farm bankruptcies was lower in 2018, it's possible the number of farm bankruptcies as a share of total farm operations was higher. To evaluate this possibility, the bankruptcy rate per 10,000 farms was calculated from 1987 to 2018. Farm numbers in 2018 are not available from USDA, so a trend estimate of farm numbers was implied based on historical farm numbers.
While the trends are concerning, bankruptcy does not mean the loss of your family farm. Through a successful Chapter 12 bankruptcy a farmer may have an opportunity to retain assets and continue the farm operation in some capacity.
"If your monthly budget leaves you short of being able to make all of your minimum payment on your unsecured debts, first find out if you can qualify for payment reductions through a credit counseling agency. If the reduced monthly payments you quoted by a certified counselor are still out of reach, talk with a bankruptcy Attorney like Attorney C. Stephen Gurdin Jr. about your options.
At the Pennsylvania Bankruptcy and Business Law Office of C. Stephen Gurdin, he has assisted countless Pennsylvania clients start over by filing for Chapter 7, Ch. 11, or Chapter 13 bankruptcy. Local Bankruptcy Attorney Wilkes-Barre, PA bankruptcy Attorney C. Stephen Gurdin Jr. both assists you with your current financial situation, and helps you plan for a better future.
Are you looking for a Farm Bankruptcies Attorneys in Wilkes Barre Chapter 7, 11, & 13 Bankruptcy, if so call Attorney C. Stephen Gurdin Jr. today and you could be debt free in as little as 3 months.

570.826.0481 Phone
800.221.0618 Toll Free
Regular Office hours 2:30 and 7 p.m. Monday through Friday by appointment.
* Earlier appointments available upon request.
Law …