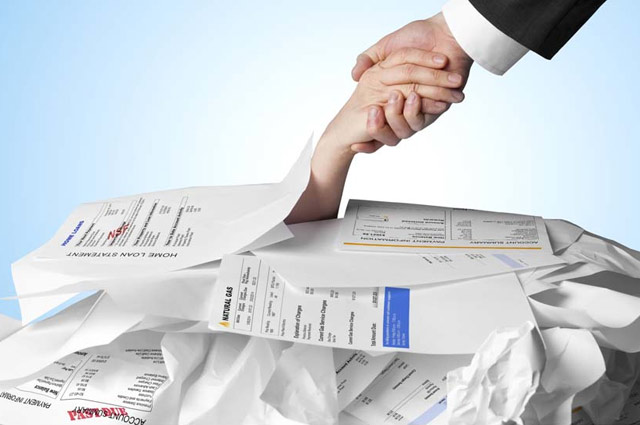 Get Financial Debt Relief Attorney and Help with Bankruptcy Solutions
Are you facing mounting debt? Don't worry, you don't have to go through it alone. Our experienced bankruptcy attorneys specialize in debt relief and business law, so you can get the financial relief you need. Let us help you navigate the legal process. Contact us today for a free consultation! Going through debt can be a trying time in anyone's life if they're not sure how to approach the issue. It can feel overwhelming and scary, especially if you're considering taking drastic measures such as bankruptcy. That's why Gurdin Law is here to provide help and resources for individuals who are struggling with debt.
We offer FREE debt relief attorney, no-obligation case evaluations with someone from our staff so that you don't have to go through this process alone. Our professionals understand the complexity of the issue and will be able to provide guidance on what steps ought to be taken next in order to reduce or eliminate debt as much as possible, allowing you to start fresh without the burden of owing money any longer. Contact us today for a free case evaluation, and let us help you get the financial relief you desperately need.
Debt Relief Attorney
Stop stressing about your financial challenges and do something to get help. Bankruptcy Help offers legal assistance from experienced attorneys in filing for Chapter 7, 11, and 13 bankruptcies. Take the first step to getting your life back on track, taking control of your financial future with our informed guidance and support at every stage of the process.
Have you fallen behind on loan payments and are now struggling to get out of debt? Are you considering filing for bankruptcy as a way to get relief? You don't have to go through this alone. That's why Gurdin Law offers a FREE, no-obligation case evaluation to help you make the best decision possible when it comes to getting out of debt with a debt relief attorney.
C. Stephen Gurdin Jr. is an experienced debt relief attorney in Northeastern Pennsylvania (NEPA) attorney who provides quality legal services to individuals, corporations and other entities in the area. With more than 20 years of experience as a bankruptcy attorney, he is well-versed in all aspects of bankruptcy law and has successfully represented clients in both federal and state courts throughout NEPA. He also specializes in personal injury law, business formation and corporate law.
Expert Advice & Support
At Gurdin Law, we understand that estate planning can be an overwhelming process. Our experienced attorneys are here to provide you with expert advice and support every step of the way so you can make informed decisions confidently.
---
Service Area, Bradford County, Carbon County, Columbia County, Lackawanna County, Luzerne County, Monroe County, Montour County, Northumberland County, Pike County, Schuylkill County, Sullivan County, Susquehanna County, Wayne County, and Wyoming County  Pennsylvania.