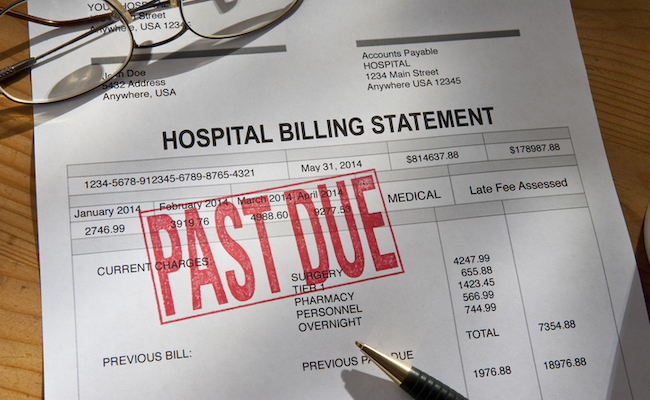 Luzerne Pennsylvania Bankruptcy – How to File Bankruptcy in Luzerne, Pennsylvania
Collect Your Documents
Before getting started, you need to collect all your financial documents so you understand the current state of your finances.
Some of your debts may not be listed on your credit report, like medical bills, personal loans, or tax debts. Make a list of any missing debts as you will need to list all of them on your bankruptcy forms.
In addition to your credit report, you will need the following documents:
Tax returns for the past 2 years
Pay stubs or other proof of your income for the last 6 months
Recent bank account statements
Recent retirement account or brokerage account statements
Valuations or appraisals of any real estate you own
Copies of vehicle registration
Any Other Documents relating to Your Assets, Debts, or Income.
Having these documents next to you will help you get an accurate picture of your finances. DOWNLOAD …
---
Is Luzerne Pennsylvania Bankruptcy Right for You?
There are a number of aspects to take into account when determining whether or not an individual or family is  and other financial details. Only an experienced PA Debt Relief lawyer can help you clearly determine whether or not you meet those requirements. It is also important to remember that there are different types of bankruptcy available. While one type may not meet your needs, another may provide the answers you are looking for. C. Stephen Gurdin will help you explore all your bankruptcy options, determining if you qualify for Chapter 7, Chapter 13, or Chapter 11 bankruptcy.
Contact Pennsylvania Bankruptcy Attorney C. Stephen Gurdin today …
Filing for bankruptcy is a big, life-altering decision, and it is one that could provide you with the relief you are so desperate for. Attorney Gurdin will take the time to look at your personal financial situation and help you find immediate relief and long-term financial stability.
Call Attorney C. Stephen Gurdin today at his office in Wilkes-Barre, Pennsylvania, 570.826.0481,
Toll Free at, 800.221.0618 to schedule a free initial consultation about, Luzerne Pennsylvania Bankruptcy.