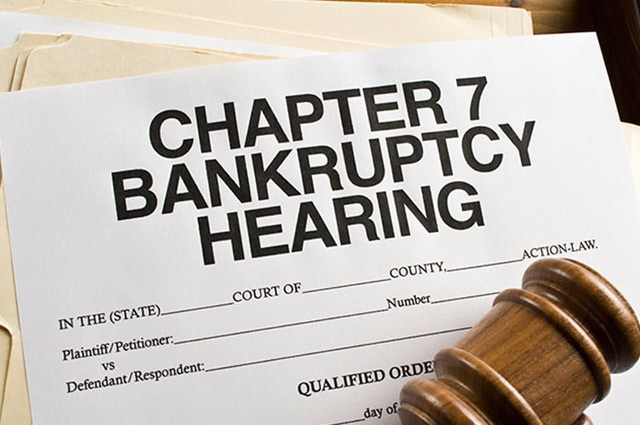 Need help with bankruptcy filing, you have come to the right place! As a Bankruptcy Attorney Attorney C. Stephen Gurdin Jr. focuses on contractual law, all interactions of business matters, Corporations, LLCs, LLPs, Partnerships, and Limited Partnerships, formation, purchase and sale, change of form, sale of a financed transaction, assumption of existing financing, commercial and industrial real estate closing, structure of debt, lender workouts both debtor and creditor, commercial litigation, bankruptcy, creditor rights, and bankruptcy litigation both debtor and creditor. Complex litigation, commercial transactions and real estate transfers, extraordinary results, represents clients in Scranton, Wilkes-Barre, Stroudsburg, Hazelton, Milford and Tunkhannock, Pennsylvania.
You could be debt free in as little as 3 months!
Fair and Effective Legal Representation
Attorney Attorney C. Stephen Gurdin Jr. provides quality local legal services to individuals, corporations and law firms, and gives an initial consultation, with an estimate of his fees and costs, at no charge in the Wilkes-Barre, Scranton area. When you find yourself struggling with debt, you're no doubt searching for solutions. But the one you avoid, Bankruptcy may be the one you need the most.
Do's & Don'ts of Bankruptcy
You Could Be Debt Free In As Little As 3 Months!
What To Do Before Filing Bankruptcy;
Do contact Attorney C. Stephen Gurdin Jr. bankruptcy lawyer.
Do be forthcoming.
Do allow us to establish a budget for you.
Do continue to make payments.
What Not To Do When Filing Bankruptcy;
Do not wait till the last minute.
Do not try to sell or transfer property.
Do not spend money that you don't have.
Do not leave out any creditors when talking to us.
Call or e-mail Attorney C. Stephen Gurdin Jr. and speak with a Pennsylvania bankruptcy lawyer about a Chapter 7 bankrutpcy, Chapter 11 bankruptcy or a Chapter 13 bankruptcy filing.
---
Contact Attorney C. Stephen Gurdin Jr. if you  need Help with bankruptcy.
67 – 69 Public Square, Suite 501
Wilkes-Barre, PA 18701
570.826.0481 | Telephone
800.221.0618 | Telephone Toll Free
570.822.7780 | Fax
stephen@gurdinlaw.com | email

Attorney C. Stephen Gurdin Jr 

Contact us the Law Offices of;




Help With Bankruptcy Filing