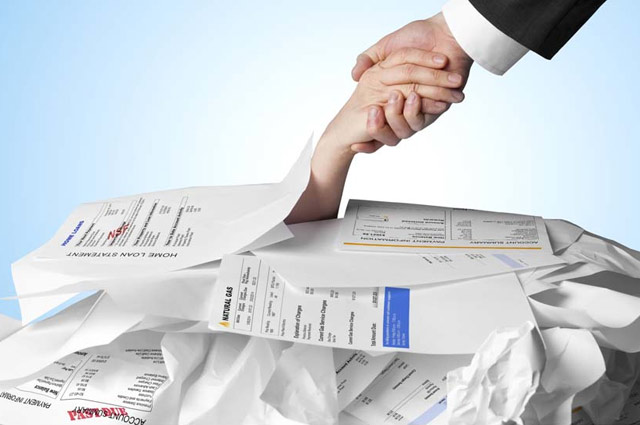 Estate Tax Gross Estate Gifts: This includes property of every kind wherever located. It includes property that passes directly under state law and is not subject to estate administration, as well as property that is exempt from taxation, such as municipal bonds. The form of the property is not important. Claims of various kinds are included even if cancelled by the decedent's will. There are certain provisions for gifts made within three years before the death.
Gifts before death: Gifts made before death are treated as gifts and are taxed or exempted as such. Gifted property is valued at the time of the gift, so appreciation after the gift and before the death of the donor is untaxed. If the estate becomes insolvent because of the gift, the recipient is responsible for the tax.

Powers of appointment: This is a right in someone who does not own property to designate who shall use and enjoy it. If the holder of the power can appoint either to himself, to his estate, or to either himself or his estate, it is a general power and is included in the holder's estate. A power created after 1942 is taxable even if not used. If the power is limited to an ascertainable standard such as "health, education, support, maintenance", it is not taxable. If the power is taxable, the executor or administrator can recover the tax from the person receiving the property unless the will provides otherwise.
Nonresident aliens: Estate tax applies to U.S. citizens and residents(here construed to mean presence coupled with an intent to stay indefinitely). There are special provisions for nonresident aliens. Estate tax treaties are in force with many countries.
---


If you are looking for a "Bankruptcy Attorney Near Me" my practice focuses on structure of debt, lender workouts both debtor and creditor, commercial litigation, bankruptcy, creditor rights, and bankruptcy litigation both debtor and creditor, contractual law, all interactions of business matters, Corporations, LLCs, LLPs, Partnerships, and Limited Partnerships, formation, purchase and sale, change of form, sale of a financed transaction, assumption of existing financing, commercial and industrial real estate closing. A "Bankruptcy Lawyer Near Me" can help with complex litigation, commercial transactions and real estate transfers, extraordinary results, represents clients in Scranton, Wilkes-Barre, Stroudsburg, Hazelton, Milford and Tunkhannock, Pennsylvania.
You could be debt free in as little as 3 months!
Attorney C. Stephen Gurdin Jr. Estate Tax Gross Estate Gifts
LUZERNE BANK BUILDING

67 – 69 Public Square, Suite 501
Wilkes-Barre, PA 18701
570.826.0481 | Telephone
800.221.0618 | Toll Free
570.822.7780 | Fax
stephen@gurdinlaw.com | email