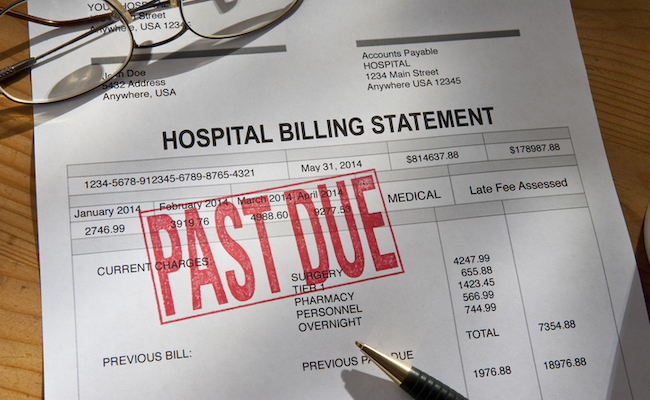 Top Wilkes-Barre, PA Bankruptcy Lawyers will help you with a bankruptcy filing. Local Bankruptcy Attorney C. Stephen Gurdin Jr. works tirelessly to ensure your financial health, whether personally or for your business, organizing comfortable payment plans and getting you and your family financially secure if you have decided to file for bankruptcy, or making sure your business is getting started on the right track.
A bankruptcy filing will remain on your credit report for around 10 years. However, your credit score will begin improving immediately after filing as you begin to clear your debts and start from scratch. Let the Wilkes-Barre, Pennsylvania Law Office of C. Stephen Gurdin advise you as to how to make good decisions, rebuild your credit, and make a better financial future a reality.
If you are looking for a "Bankruptcy Attorney Near Me" my practice focuses on structure of debt, lender workouts both debtor and creditor, commercial litigation, bankruptcy, creditor rights, and bankruptcy litigation both debtor and creditor, contractual law, all interactions of business matters, Corporations, LLCs, LLPs, Partnerships, and Limited Partnerships, formation, purchase and sale, change of form, sale of a financed transaction, assumption of existing financing, commercial and industrial real estate closing. A "Bankruptcy Lawyer Near Me" can help with complex litigation, commercial transactions and real estate transfers, extraordinary results, represents clients in Scranton, Wilkes-Barre, Stroudsburg, Hazelton, Milford and Tunkhannock, Pennsylvania.
You could be debt free in as little as 3 months, with a PA Bankruptcy Lawyers like Local Bankruptcy Attorney C. Stephen Gurdin Jr.
---
570.826.0481 | Telephone
800.221.0618 | Toll Free
570.822.7780 | Fax
stephen@gurdinlaw.com | email
PA Bankruptcy Lawyers C. Stephen Gurdin Jr. Bankruptcy Attorney, Wilkes-Barre Pennsylvania the Bankruptcy Lawyer For Your Needs.
Nearby Cities: Kingston, Pittston, Scranton, Clarks Summit, Hazleton
Related Practice Areas: Foreclosure & Alternatives, Collections, Credit Repair, Debtor & Creditor