Fair and Effective Legal Representation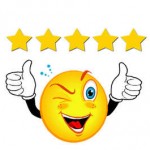 Attorney Gurdin at Gurdin Law provides quality legal services to individuals, corporations and law firms, and gives an initial consultation, with an estimate of his fees and costs, at no charge.
For help in filing for bankruptcy, or assistance with business matters, call Wilkes-Barre, PA Bankruptcy and Business Attorney C. Stephen Gurdin at his Wilkes-Barre office at, 570.826.0481.
Scranton, Bankruptcy Attorney, Wilkes-Barre Bankruptcy Attorney, Business Law, and Estate Planning Law Attorney
---
We proudly provide quality legal representation for people seeking protection through bankruptcy law, business law, & estate planning law serving the residents of; Bradford County, Carbon County, Lackawanna County, Luzerne County, Lycoming County, Monroe County, Pike County, Schuylkill County, Snyder County, Sullivan County, Susquehanna County, Tioga County, Union County, Wayne County, Wyoming County, Northumberland County, Montour County, Columbia County, Lehigh County, Northampton County, Centre County.