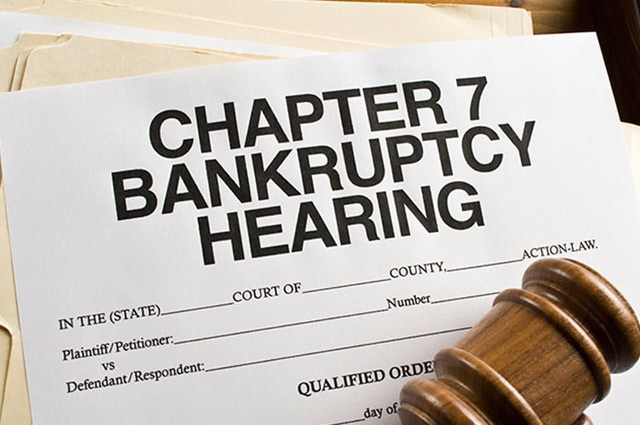 Many people are not able to pay their debts and may have no other choice but to file for chapter 7, 11 bankruptcy. Bankruptcy is a legal process that can help get rid of some or all of your debt. There are three types of bankruptcy: Chapter 7, Chapter 11, and Chapter 13. It is important to work with an attorney who is knowledgeable about the type of bankruptcy you should file for. You should also be aware that filing for bankruptcy will have a significant impact on your life such as, losing some assets, paying higher interest rates on credit cards and loans, not being able to apply for new credit.
Chapter 7 bankruptcy is a process of liquidating the debtor's non-exempt assets to pay off as much debt as possible. It is typically used by individuals who do not have substantial assets and have no more than average income.
Chapter 11 bankruptcy is a process of reorganizing an individual or business's debts. It is typically used by individuals or businesses who have substantial assets and large debts, but are still able to repay some of their debt with a repayment plan.
Chapter 13 bankruptcy is a process of creating an individualized repayment plan in order to repay some debt over time with the help of the court and creditors. It is typically used by individuals or businesses who are unable to repay their debts in full due to lack of funds or high monthly expenses.
---


Is Bankruptcy Right For You? Find Out Now – Speak To An Attorney – Free Consultation – No Obligation Bankruptcy Evaluation. Fast Filings & Payment Plans Also Available. Are you looking for a local  Bankruptcy Attorney, Gurdin Law is focus on Bankruptcy Law structure of debt, lender workouts both debtor and creditor, commercial litigation, bankruptcy, creditor rights, and bankruptcy litigation both debtor and creditor, contractual law, all interactions of business matters, Corporations, LLCs, LLPs, Partnerships, and Limited Partnerships, formation, purchase and sale, change of form, sale of a financed transaction, assumption of existing financing, commercial and industrial real estate closing. A "Bankruptcy Lawyer Near Me" can help with complex litigation, commercial transactions and real estate transfers, extraordinary results, represents clients in Scranton, Wilkes-Barre, Stroudsburg, Hazelton, Milford and Tunkhannock, Pennsylvania.
You could be debt free in as little as 3 months!